Who makes the floors shine everyday? Or who makes lunches for over 550 kids? Or how about who answers the countless phone calls everyday? These are the jobs of the Chickering Support Staff. They work long hours for the students and staff, and work hard at their jobs.
Mr.Steve and the custodial staff work really hard to make the school look nice and clean. They also work in the summer and clean the rugs, wax the gym floors, and all other rooms in Chickering, to make sure they are clean when we come back each fall.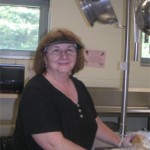 Ms Majkut and the cafeteria women get to school very early, everyday, to make lots of lunches for us. They work hard to make sure we have good, delicious lunches.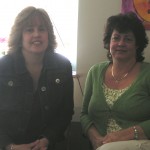 Mrs. O'Donnell and the secretaries answer all the calls in the daily operation of the school.  In the summer, the secretaries plan the class lists, order new school supplies, and send important notices for when we come back to school. They get over 50 phone calls everyday!
Here is our podcast with our interview with these super important people:
    As you can see, the Chickering support staff play a very important role at Chickering School. The next time you see them, be sure to thank them for everything they do, because they keep this school running smoothly.
Reported by: Alex, Anabel, Avery, Caroline W. and Maggie